Welcome to our Faith Formation page. Here you will find general information on Faith Formation opportunities at St. Luke the Evangelist.
Religious Education 2017-2018
"Living as Missionary Disciples"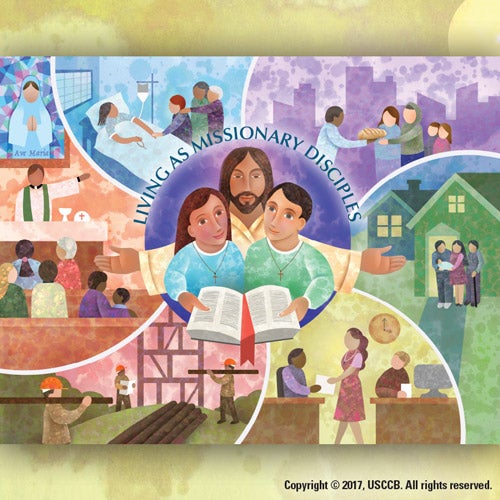 "Where does love begin? In our own homes. When does it begin? When we pray together. The family that prays together stays together." – St. Teresa of Calcutta
Registration for Religious Education Classes will start the weekend of August 26 and 27 and continue through the weekend of September 9 and 10. You can register by picking up a registration sheet in Theophilus Hall, or you can email Aaron Percich, Faith Formation Coordinator, at st.luke.dre@comcast.net for a digital registration document.
Important Early Dates
Parent's Meeting, General and Sacramental – Sunday, September 10 @ 9:30 AM
Blessing of Catechists – Sunday, September 17 @ 11:00 AM liturgy at Coopers Rock
Catechetical Sunday – Sunday, September 24 @ 9:30 AM
Rite of Christian Initiation of Adults (RCIA)
Registration for RCIA (2017-18) is ongoing. If you are seeking answers, if you are curious about the Catholic Church, or if you think God is calling you into communion with the Church, please contact the Parish Office at 304-594-2353 or via email at st.luke.secretary@comcast.net.
RCIA classes will begin with two weekday classes on Monday, September 11 and 18. Daily mass will be celebrated at 6:00 PM and class will commence at 6:30 PM.
All subsequent RCIA class meetings will be held on Sundays at 9:15-10:45 AM, as listed on the schedule.
If you are interested in RCIA or you know someone who might be, then please contact the Parish Office with any questions.